They're rich, they're famous, and they're renting!
Love them, or hate them, they're going to exist anyways. And they're going to exist in really, really nice rental units all over the world. The life of a celebrity involves a lot of moving around (especially if you're Justin Bieber and all of your neighbors hate you.) So owning a home in one set location doesn't make a ton of sense. Here's a list of the most recent rental living situations of some shiny celebrities.
Justin Bieber
Canada's pride and joy… Sorry I just threw up in my mouth after saying that… Moving on… Biebs has been house-hopping until he finds some neighbors who don't hate him so much. He sold his Calabasas mansion to Khloe Kardashian and booked it to Atlanta for a couple months. Then he moved back (because they hated him there too) to the west coast and shacked up in two rented Beverly Hills condos. Then his neighbors had enough (again), so he moved, AGAIN. Now, Biebs is renting a $29,500/mo Hollywood Hills mansion with its own nightclub, indoor gym, home theater and three bars (is he even legally allowed to drink?)
See more images of Justin Bieber's Hollywood Hills rental here 
Paris Hilton
From one piece of **** celebrity to another piece of **** celebrity, here's Paris Hilton! She likes to sign short-term leases. Last summer she signed a lease for a $65,000/mo Malibu beach rental.
See more images of Paris Hilton's Malibu rental here
The Kardashians
The whole self indulgent famjam became renters in the world-famous Hamptons last summer while they filmed their stupid reality TV show "Khloe and Kourtney Take The Hamptons." They signed a lease on a $14 million waterfront mansion which boasted 3 acres, 5 bedrooms, and 6.5 bathrooms (for selfies.)
See more images of the Kardashian's Hampton's rental here
Bruce Jenner
Speaking of Kardashians, Bruce Jenner, the family patriarch, became a renter in Malibu earlier this year. He and wife Kris Jenner very publicly decided to live apart, and Bruce booked it as fast as he could to the shores of Malibu, where he took up rented residence in a $14,500 a-month bachelor pad. The 4-bedroom, 3 bathroom, 4,400 square foot beachfront home is Bruce's place to get some R&R away from the madness that comes along with 'Keeping Up With The Kardashians.'
See more images of Bruce Jenner's Malibu rental here
Jennifer Aniston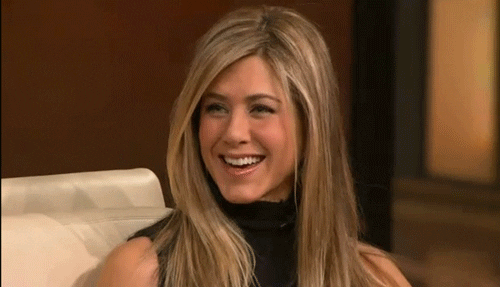 Jennifer Aniston may not be a perma-renter, but she knows how to work her way around a lease when she needs to. The well-tressed 'Friend' bought a massive $21 million dollar mansion in Bel Air in January 2012, but quickly decided it needed a major overhaul. While the contractors and construction crews moved in, Jen and longtime fiance, Justin Theroux, rented a very Zen-inspired Beverly Hills mansion with a very un-Zen $40,000 a-month price tag. They shacked up there for at least a year, while they waited out the final touches on their Bel Air dream home. Let's all try to not be jealous now.
See more images of Jennifer Aniston's rental here
Rihanna
RiRi is the ultimate celebrity renter. She's rented at least four high-priced properties in her short time in the spotlight. According to reports, she's currently shacking up in two bi-coastal rentals. The first is a penthouse in New York City, where she's paying $39,000/mo for a swanky Chinatown pad. Back on the West Coast, she left a stalker-riddled estate and moved into a massive rental atop the Hollywood Hills, where she has the views and privacy she needs. When she's just in vacation mode, Rihanna goes the rental route as well. This past winter, she took up residence in the most expensive home in Aspen to celebrate her 26th birthday, instagramming the luxe vacation along the way. Back in her hometown island of Barbados, Rihanna rented a massive $20 million dollar oceanfront villa with her family. It's good to be Rihanna.
See more images of Rihanna's Aspen rental here