It happened! You found the apartment that checks off all of your boxes!
Location
Size
Pet policy
Neighbourhood
In-suite laundry
Parking
Check, check and check. Wayta go! But wait, suddenly rent comes into question. The question of "how much rent can you afford on your income?" is a popular one, and we have a formula to help you figure it out.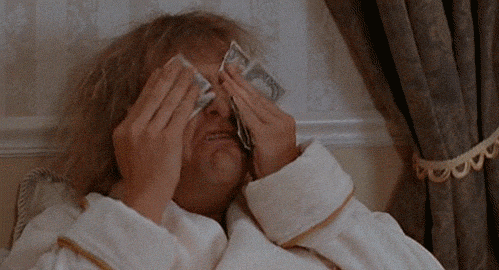 Let's use a couple examples, the hourly employee vs. the salary employee. 
Hourly Employee:
Take your average monthly take-home income and multiply it by 0.35. With this formula you'll spend roughly 35% of your cash income on rent. If your income fluctuates widely, calculate an average monthly take-home over 2-3 months, or if you want to be really safe and conservative, use the lowest month.
So let's say you found an apartment for $800/month, and you earn $1,139 per paycheque.
$1,139*2 monthly pay periods = $2,278* 0.35 = $797.00
So in this case, you'd be able to afford your apartment and be able to pay for utilities, living expenses and even put some savings aside!
Salary Employee:
Take your annual salary, before any taxes or deductions, and divide that by 40. Many landlords use this method when you've filled out a rental application with your salary information. The market will fluctuate slightly, depending on market and by landlord. For example, in high cost cities like New York, some large rental companies divide by 45 because they require higher income for the same apartment, and some landlords divide by 35, giving you the apartment with lower income.
Here's an example: You and your S.O. found a great apartment for $1,700/month, and together you make $3,800/month before tax.
The calculation for this would be:
$3,800*12 = $45,600/year. Divide that by 40 and your target monthly rent is $1,140
This means that you'd hypothetically be short by about $500 on renting an apartment that costs $1,700/month. Set your sights a bit cheaper.
Was this useful? Have any other methods of calculating if income vs. rent is compatible? Let us know in your comments. Sold on renting? Why not pay it online? Login now or sign up free at rentmoola.com.