Fantastic Services offers bespoke cleaning, gardening, handymen, moving, and pet sitting services. Right now, RentMoola members in the UK get £10 OFF any service!
Fantastic Services has been around since 2009, they got their start when Rune Sovndahl and Anton Skarlatov got together with a common idea: Make life simple and services fantastic.
2 laptops, 1 sofa, and 1 mobile phone later, a small operation was born. The goal was to build something simple but deliver the best service possible for both their clients and their staff and cleaning crews. This is known as 360 degree happiness.
Fantastic Services has now grown into a multi-operational business that offers a wide variety of services to home owners and commercial customers alike. They've continued to add more domestic services in order to enhance their portfolio, and on account of an increased demand, these additional services have grown into their own separate brands. They are as follows…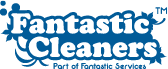 Fantastic Cleaners provides holistic cleaning services for both residential and commercial customers. They use the latest technology combined with a commitment to services to provide the ultimate experience for their customers.

Need someone with a green thumb? Fantastic Gardeners are able to take care of any and all of your gardening needs. From pruning, to trimming, to yard waste removal, the Fantastic Gardeners staff will complete any task professionally, thoughtfully and in a timely manner, rain or shine!

Got junk piling up in your home? Fantastic Removals can take care of it with care and respect. From your living room to the final destination, their experts can assist every step of the way. They pack, store, collect and even assemble furniture, making your relocation as painless as possible.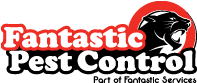 Nothing's more annoying than a pest problem. Fantastic Pest Control can take care of all of your pest removal needs. The staff are discreet and efficient, and are able to take care of bed bugs, rodents, spiders and other unwelcome insects to assure a comfortable living environment for their customers.

We all need a handyman once in a while. Whether it's refurbishments, odd jobs, decorating projects, carpentry or plumbing issues, call Fantastic Handymen. They work efficiently and effectively to fill all your maintenance needs.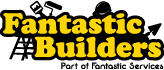 Fantastic Builders provide expert construction services, they are professional, punctual and ensure complete customer satisfaction no matter the project size.

Got a furry friend who needs some extra loving care or attention? Whether it's grooming, feeding or going for a walk, Fantastic Pet Care will treat your pet as if it were their own.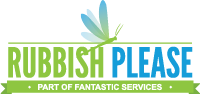 Got a big move ahead of you and lots of junk to deal with? Let the helpful staff at Rubbish Please work their magic. This waste clearance solution is affordable, eco-friendly and convenient, at a time when you don't need any more tasks on your plate.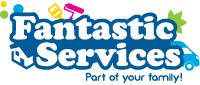 More services to become part of their Fantastic Family soon!
All eight of these brands bring a different Fantastic Service to the table, they're a "family" of experts that are ready to cater to all your home needs. Ultimately, their goal is to make your life more simple, which makes up their business philosophy. Today Fantastic Services has over 1,000 experts that provide over 25 unique services to over 100,000 customers to help their home and business a more comfortable place.