You've probably heard the term "foodie" get thrown around a lot amongst millennials. A foodie is basically someone who is passionate about food. But, for a more humorous definition, we turn to Urban Dictionary (of course).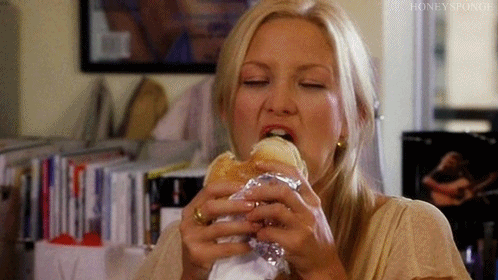 Foodie's are also known for documenting their food, whether it's an instagram post about their new smoothie recipe or a photo posted to Facebook of the hottest new restaurant that opened downtown. The same way vegans like to tell people they're vegans, Foodie's love to tell people they're Foodies.
RentMoola gets it, food is awesome. We love eating food, thinking about food, talking about food, taking pictures of food — but what we REALLY love is getting deals on food. This is why RentMoola has partnered with all sorts of food related MoolaPerks.
MoolaPerks are the deals that RentMoola offers it's users, just for being users! So, basically, we let you pay your rent online, and we reward you for it with discounts to brands that you LOVE. Kind of a sweet deal, right? We thought so too. To see a full list of our MoolaPerks, visit our MoolaPerks site and login or sign up free!
Mouth is here to help you discover and try the best, most delicious and most interesting American-made indie food, spirits and wine products, all while helping indie makers grow their businesses. RentMoola members, enjoy 20% off all products, gifts and tasty subscriptions! To claim this MoolaPerk,  login or sign up free!
Freshii provides meals and snacks that help you live your best life. Think: fiber-rich, slow-burning carbs, essential fats and lean proteins. The menu includes custom-made green wraps, salads, quinoa bowls, and fresh pressed juices. Freshii lives by their Mission Green. Taking a stand and being good to the earth by eliminating traditional industry staples: excess packaging, heavy energy consumption, and greasy processed meals. RentMoola members can pick up any of these 5 items for $5: Warrior bowl, Smokehouse burrito, Spicy Lemongrass soup, Buffalo wrap or Ninja salad! Fresh Food. Custom Built. Freshii provides fresh and nutritious meals to energize people on the go, for just $5! To claim this MoolaPerk,  login or sign up free!
Fresh City wants to change how you think about food. Fresh City farms right in the city and works with like-minded makers to deliver a food experience that respects our bodies, our planet and our shared tomorrow. By bringing makers and eaters closer together, they hope to rekindle the intimacy between people, land and food. Sign up now and get your fourth produce or recipe bag FREE! Fresh City is a city farm based right in Toronto. They deliver farm-fresh, local and organic groceries right to your door. To claim this MoolaPerk,  login or sign up free!
Sound Excursions is an adventure travel company based out of Seattle, WA. Sound Excursions has found the sweet spot between price, value, duration, and enjoyment. Their crew is upbeat, professional, attentive, and funny. They offer outdoor adventure trips, as well as a sushi making class! And right now, RentMoola members can take $24 off an afternoon of Sushi Making fun! Learn to roll (and then enjoy) five different sushi rolls with Chiso owner and Sushi Expert, Hirohiko Kirita. Taste 3 unique sakes, and put your sushi rolling skills to the test in a Master Chef Challenge, where the winner takes home a special prize! To claim this MoolaPerk,  login or sign up free!
Mancakes Bakery wants to sweeten your day. Mancakes is a Vancouver Bakery for men. Do not be afraid! They have designed cupcakes that are meant to be eaten, not necessarily gazed upon. Right now, when RentMoola members buy 2 cupcakes, they get 1 free! ManCakes Bakery serves up cupcakes that are designed to provide the best, most interesting taste possible. To claim this MoolaPerk,  login or sign up free!
How about the meat lovers out there? You need to know about Carnivore Club. Carnivore Club is the world's first curated cured meat of the month club featuring artisans from around the world. RentMoola members can receive 15% off their order of an impressive faux-wood box filled with 4-6 handcrafted cured meats from top artisans that gets delivered right to your front door, every month! Now that's something you can sink your teeth into. To claim this MoolaPerk,  login or sign up free!